Back
Share it on
CUSTOMER STORIES
Buy Gift Cards with Crypto: Coincards & Copperx Unite
Coincards partners with Copperx for seamless crypto payments. Now accepting Ethereum, Polygon, BNB Smart Chain, and more through Copperx's WooCommerce plugin.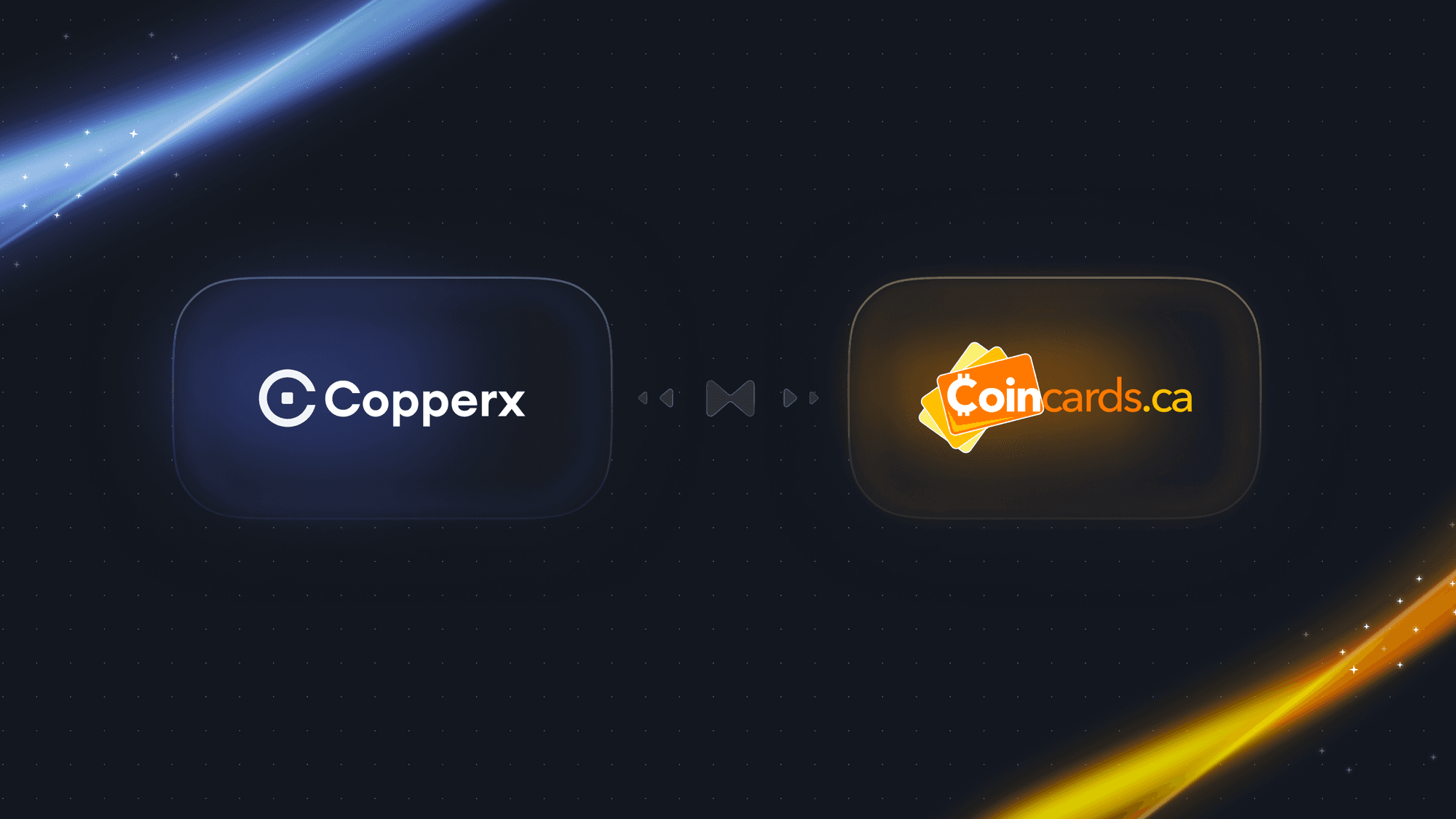 Aditya sharma
Aug 23 2023
About Coincards
Coincards is a trusted online shop that has been providing a seamless experience for using cryptocurrency for everyday expenses since 2014. With a focus on offering a wide range of gift cards for brands like Apple, Amazon, Uber, Dominos, Adidas, as well as mobile top-ups and prepaid vouchers. Coincards has become a go-to platform for crypto enthusiasts. Serving customers in North America (Canada, United States of America) and Europe (United Kingdom), Coincards is expanding its reach to other continents and countries in the near future.

Wide Selection of Gift Cards At Coincards, customers have access to a diverse selection of gift cards directly on their platform. Whether you're looking to purchase gifts for an upcoming holiday or simply want to use your cryptocurrencies for everyday expenses like gas and groceries, Coincards has you covered.
Challenges

Coincards had been relying on Coinbase Commerce as their primary payment solution for accepting cryptocurrency payments. However, they encountered an unexpected hurdle when their Coinbase Commerce accounts were abruptly locked without any explanation, preventing them from accessing the API. Determined to find a more reliable and flexible alternative, Coincards began exploring other options.
It was at this point that they discovered Copperx. By integrating Copperx into their platform, Coincards gained the capability to accept payments in a wide range of cryptocurrencies, including Ethereum, as well as expand their reach to blockchain networks like Polygon, Solana, and BSC. This integration with Copperx not only resolved the challenges they faced with Coinbase Commerce but also provided Coincards with a seamless and robust payment solution for their customers.
Solution
Copperx WooCommerce Plugin
In order to enhance their payment options and provide a seamless crypto payment experience, Coincards has integrated the Copperx WooCommerce plugin. This integration enables Coincards to accept payments in popular cryptocurrencies, including Ethereum, USDC, USDT, DAI, MATIC, BUSD and many more.

The use of the WooCommerce plugin offers several benefits to both Coincards and their customers:
Multiple Payment Methods: With the integration of the WooCommerce plugin, Coincards can seamlessly accept payments on four different blockchain networks, including Ethereum, Polygon, BNB Smart Chain, and Solana. This allows customers to use their preferred cryptocurrency to make purchases, providing them with greater flexibility and convenience.
Store Branding: The WooCommerce plugin allows Coincards to maximize their e-commerce store's branding. They can customize the logo and choose a CTA (Call to Action) color on the checkout page, ensuring a consistent and visually appealing brand experience for their customers.
Currency Conversion: At the checkout stage, customers have the option to pay using their preferred currency. By offering currency conversion, Coincards can accept payments in stablecoins to avoid volatility, and customers can purchase gift cards in their preferred currency.
24/7 Customer Support from Copperx: A crucial benefit of integrating the Copperx WooCommerce plugin is the availability of customer support directly from Copperx. This ensures that Coincards and their customers have immediate, round-the-clock access to specialized assistance for any challenges they may encounter, whether they are related to payment issues, user experience, or technical difficulties. This dedicated support service enhances the overall reliability of the Coincards platform, instilling greater confidence among customers and facilitating a seamless shopping experience.
Instant No-Code Integration: One of the most notable benefits of integrating the Copperx WooCommerce plugin is the instant no-code integration. Coincards can effortlessly incorporate this plugin into their existing e-commerce store without requiring any coding expertise. This seamless integration empowers them to quickly expand their payment options and start accepting cryptocurrency payments within moments. Customers can enjoy a hassle-free checkout experience, and Coincards can tap into the world of crypto payments without the need for complex technical implementations.
Overall, the integration of the WooCommerce plugin empowers Coincards to provide a seamless payment experience for their customers. By accepting payments on multiple chains and offering customization options, Coincards can create a branded and user-friendly checkout process. Additionally, currency conversion ensures that customers can transact in their preferred currency, further enhancing the convenience and accessibility of the platform.
Conclusion
Coincards has established itself as a trusted platform for purchasing gift cards, mobile top-ups, and prepaid vouchers using cryptocurrencies. With the integration of the Copperx WooCommerce plugin, Coincards has further enhanced the payment experience for their customers. By accepting payments in various cryptocurrencies, Coincards provides users with a seamless and secure way to utilize their digital assets for everyday purchases. The customer testimonials reflect the positive impact of the Copperx integration and highlight the convenience it brings to the crypto community.
If you're looking to make your crypto assets more versatile and accessible, Coincards is the platform for you. Explore their wide selection of gift cards and vouchers, and experience the ease of using your cryptocurrencies to shop for your favorite brands. With Copperx as their trusted payment partner, Coincards continues to empower individuals to live on Bitcoin and other cryptocurrencies with ease and convenience.
Thank you for reading :)
Share it on

Aditya sharma
Simplifying Blockchain Payments. Fintech aficionado