View all integrations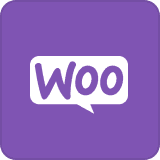 INTEGRATION
Crypto payment processor for WooCommerce
Configure crypto payments for your online store. Build with speed and efficiency.
Integrate Now
NO-CODE SOLUTION
Built for Merchants
Access to new customer base

Super-fast settlements. Sell today, get paid today.

No Chargebacks

Go global from day one
Integrate in your store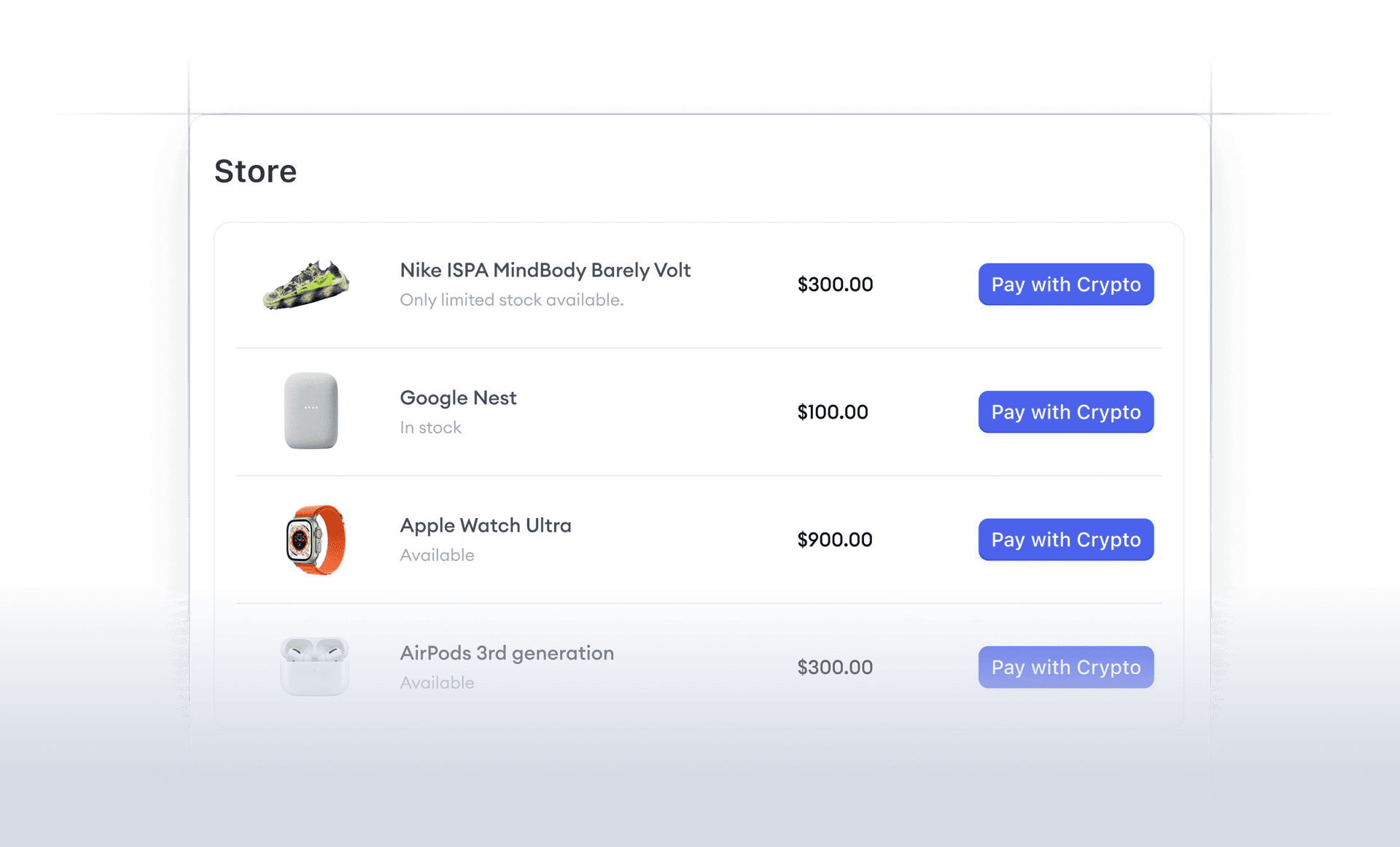 BEST IN UI/UX
Loved by customers
Pay using any token

Compatible with Binance Pay and Coinbase Pay

Payment receipt for each payments

Automatic currency conversion
View Checkout Demo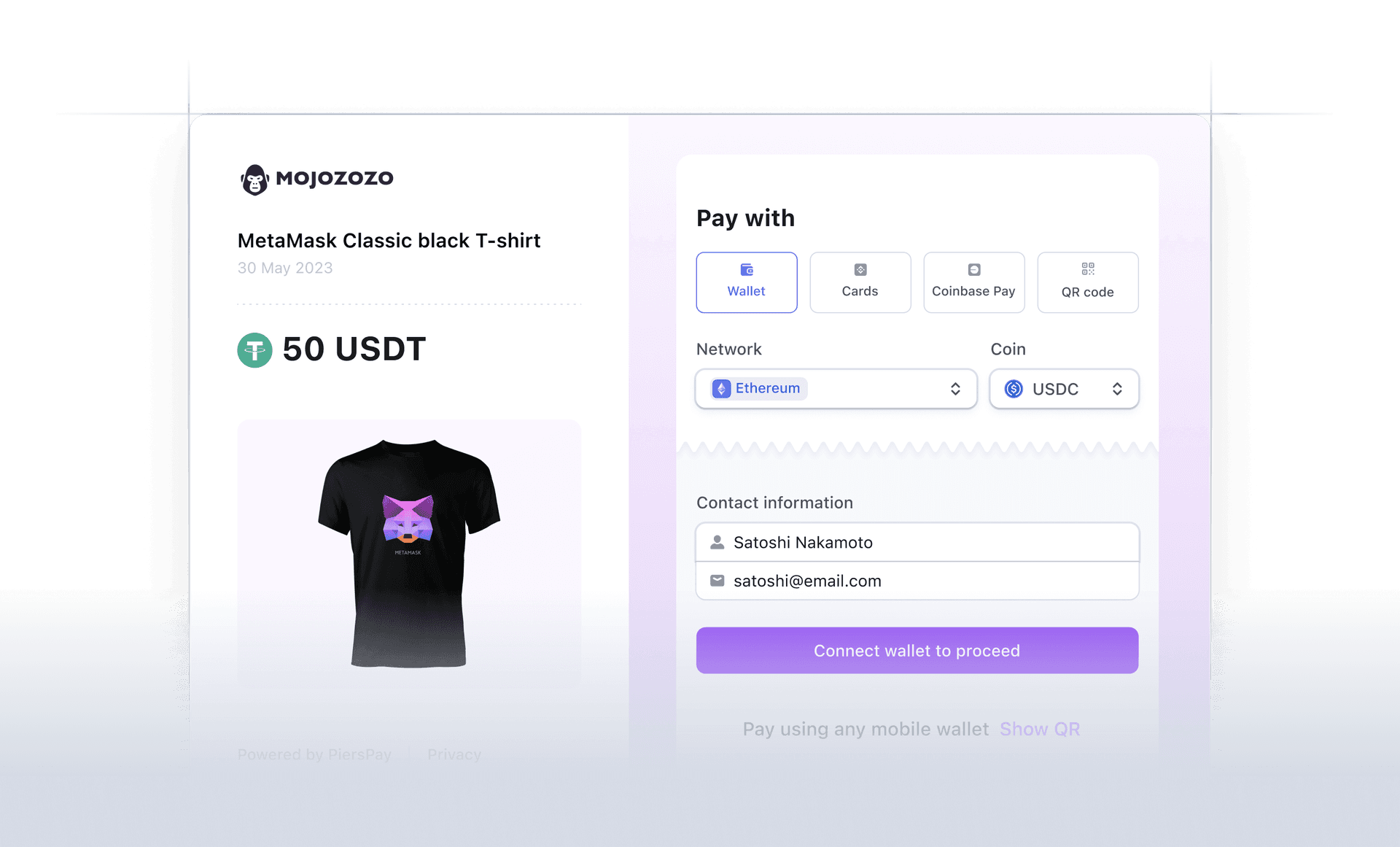 Everything you need to manage
your e-commerce store
Payment methods
Seamlessly accept payments on four chains: Ethereum, Polygon, BNB Smart Chain, and Solana.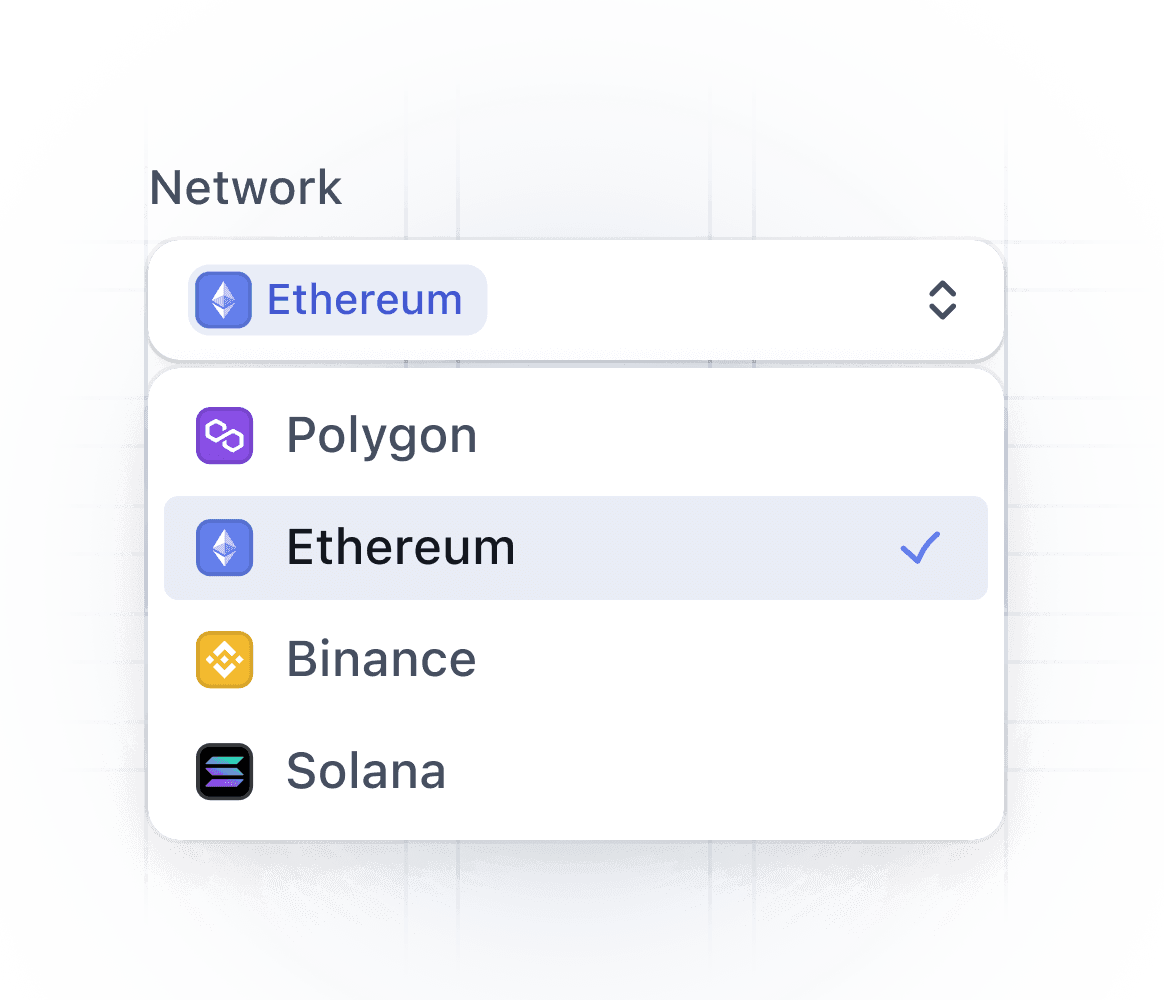 Currency conversion for your customers
During checkout, customers choose their preferred currency for payment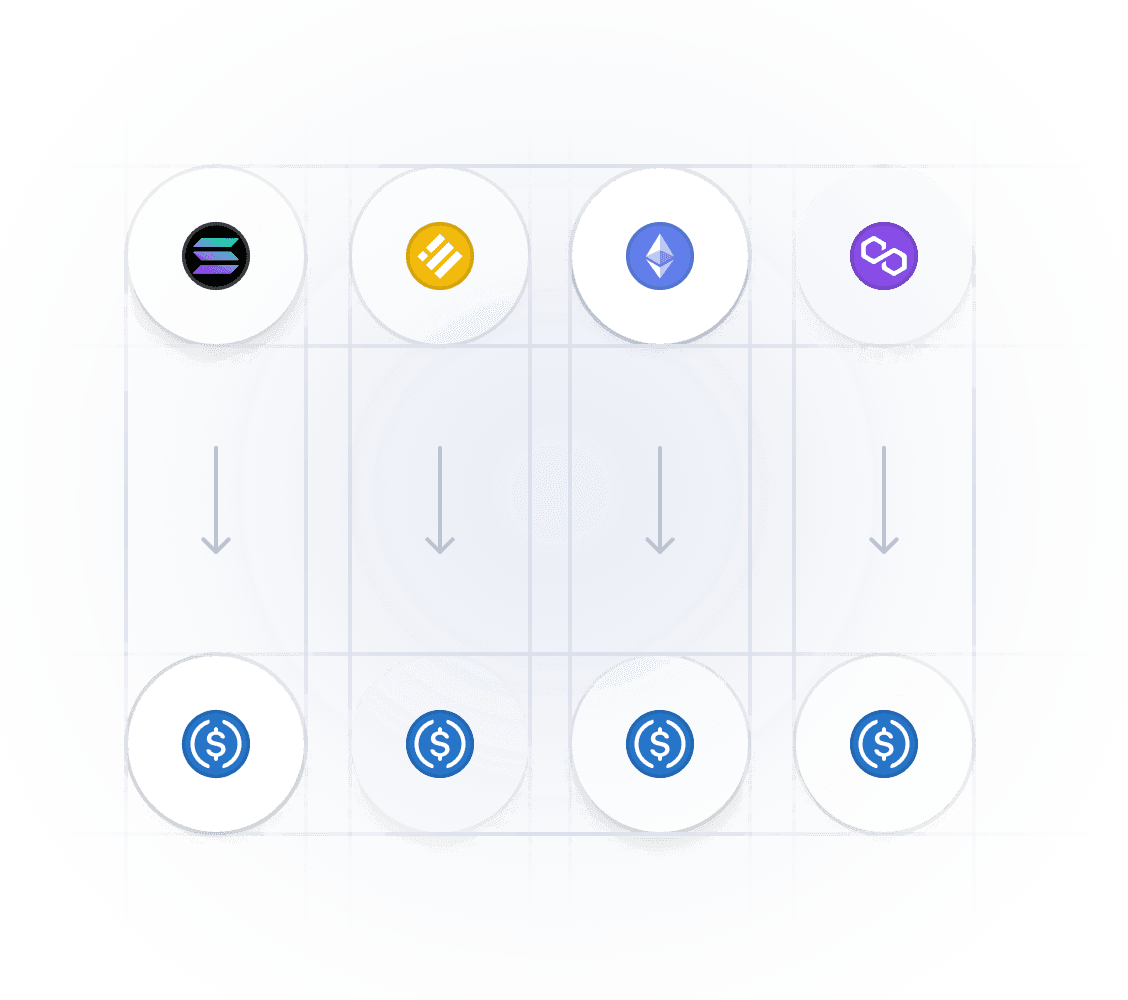 Store Branding on Checkout Page
Maximize your e-commerce store's branding by customizing the logo and CTA color on the checkout page.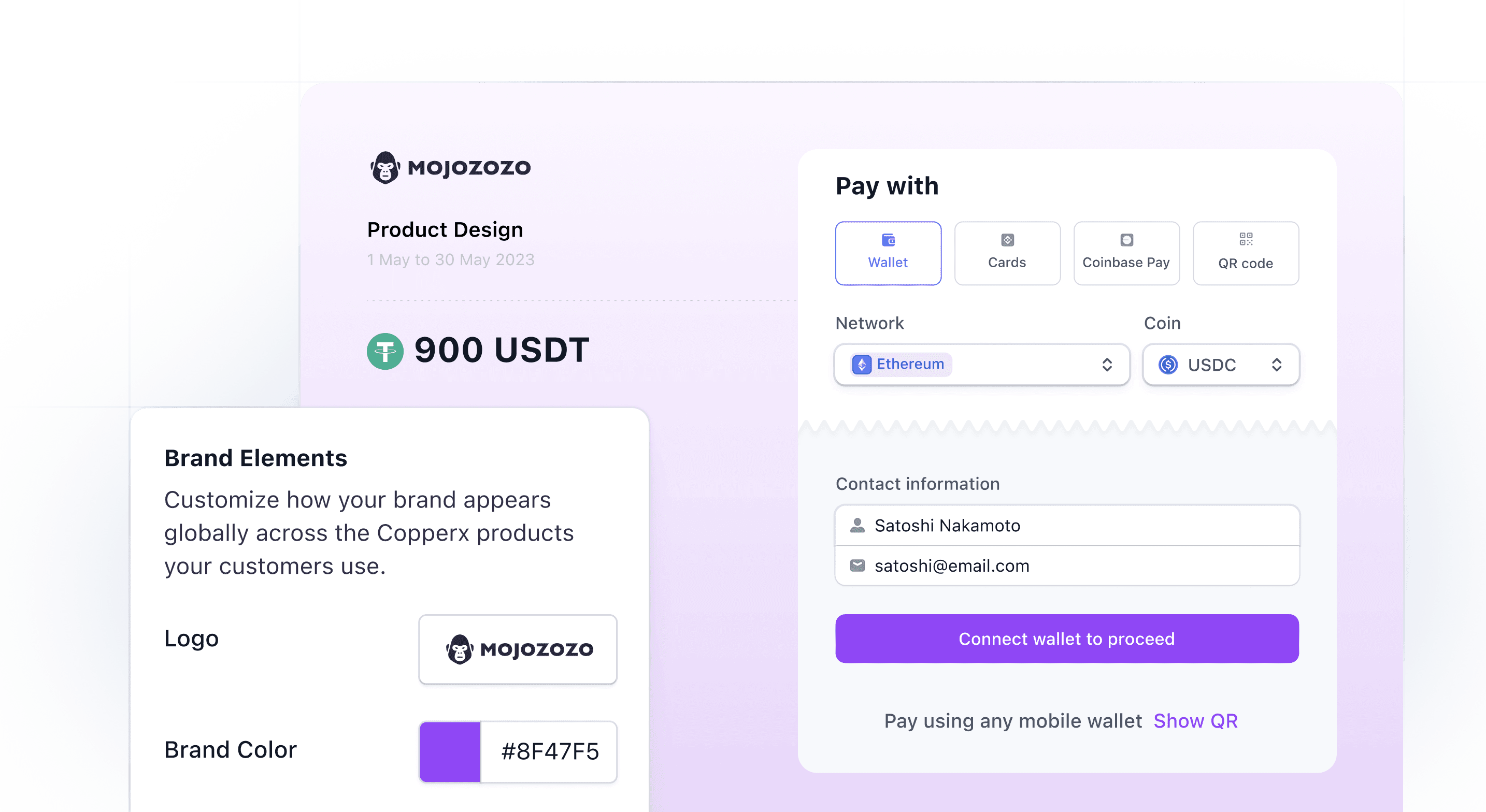 Let's get started
Get paid faster with crypto payments. Instantly create an account or contact us for a custom package tailored to your business