Back
Share it on
CUSTOMER STORIES
Building DApps with Ease: Airchains and Copperx Join Forces to Simplify Blockchain Development
Copperx's subscription feature allows our users to make recurring payments for our services easily. This has eliminated the need for manual payment processing, saving us valuable time and resources.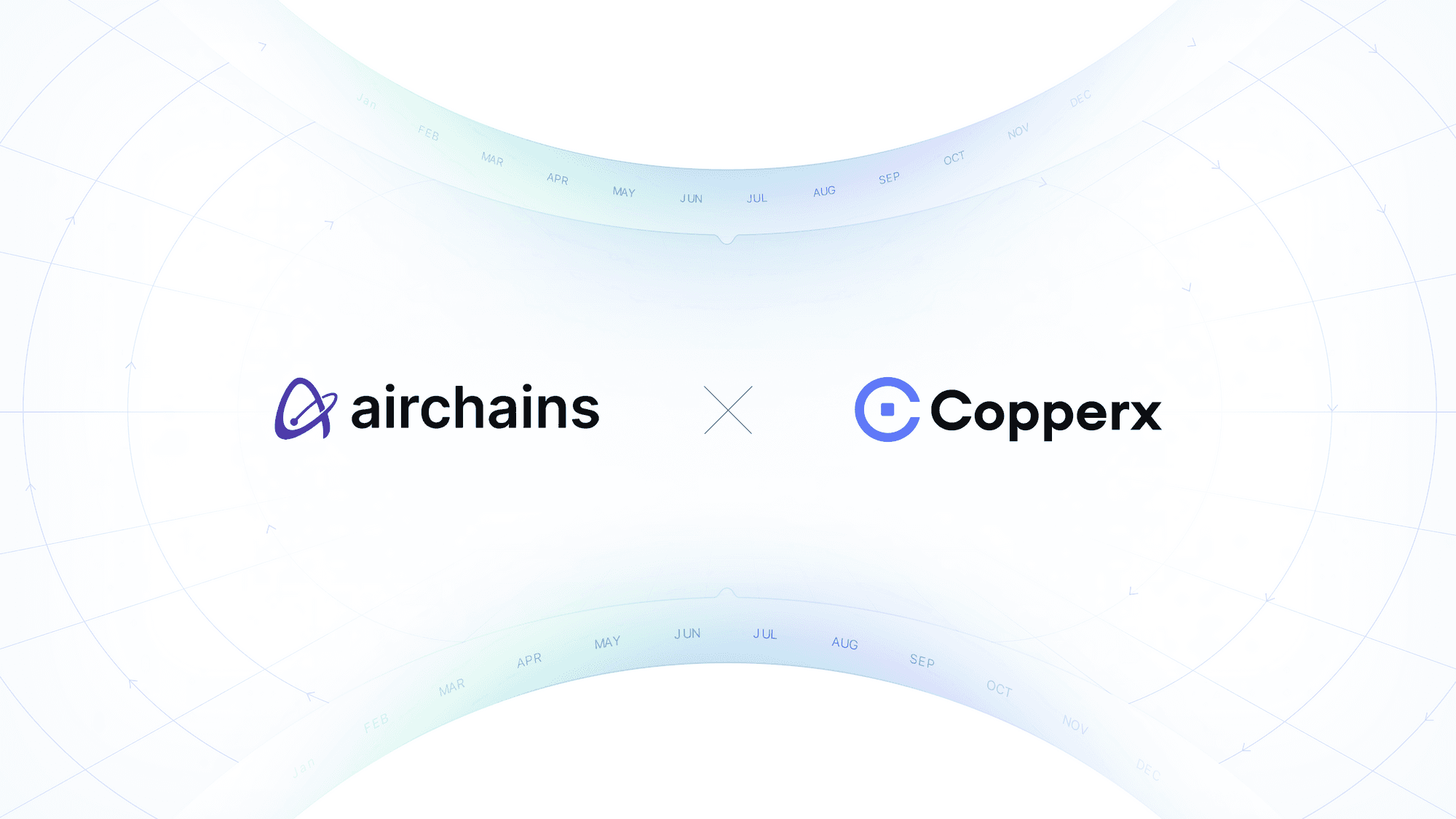 Aditya sharma
Apr 06 2023
Airchains  provides developers with everything they need to start their journey on the blockchain, including app-specific blockchains, rollups, block explorer, and NFT minter. Lets find out what the challenges they encountered while accepting recurring crypto payments and how Copperx recurring billing helped them.
About Airchains
Airchains offers a web3 SaaS platform designed for quick deployment of app-specific blockchains, rollups, and Block Explorer in just a few clicks. With Airchains, developers, enterprises, and institutions can easily build and run their own blockchain networks and tools to build dApps over it. Airchains also provides integrated tooling and APIs that help developers create, test, and debug contracts in real-time, monitor and maintain networks, and solve issues as they arise. Airchain provides blockchain-based solutions across various industries. Their solutions include cost-effective structures for the government and public sector, NFT marketplace, DAO, whitelabel block explorer, digital identity, GamiFi, and global trade and real estate.
Challenges
Airchains was facing a challenge of accepting recurring payments in cryptocurrencies. They wanted a solution that was user-friendly, secure, and efficient. Airchains realised that accepting recurring payments in cryptocurrencies was not an easy task, and they needed a partner who could help them overcome this challenge.
Solution
Airchains found the solution to their problem in Copperx, that offers a recurring billing solution for cryptocurrency payments. Copperx's recurring billing solution is designed to simplify the process of accepting recurring payments in cryptocurrencies. It provides businesses with an easy-to-use platform that automates the billing process and manages payments securely.
Here are some of the features of Copperx recurring billing that make it an ideal solution for Airchains:
Automated Billing
Copperx recurring billing automates the entire billing process, from generating invoices to charging customers at regular intervals. This reduces manual labor and increases efficiency, allowing Airchains to focus on building and scaling their business.
Real-time Notifications
Copperx offers real-time notifications to keep you informed of your subscribers activities. You'll receive updates when they start or end a subscription or have low funds in their wallet. Stay on top of your subscriptions with this feature, allowing you to manage any issues proactively. With Copperx, your customers can enjoy a smooth and hassle-free subscription experience.
Customer Portal
Copperx's recurring billing solution features a customer portal that allows end-users to manage their subscriptions effortlessly. The portal lets subscribers view their subscription details, update payment methods, and cancel subscriptions, giving them more control over their accounts. This also lightens the load for businesses as customers can manage their accounts on their own. Moreover, the user-friendly interface of the customer portal makes it easy for subscribers to navigate and modify their subscription plans.
Payment Receipts
Copperx's recurring billing system generates monthly receipts and invoices automatically, saving businesses time and effort. With this feature, businesses can easily track payments, renewals, and top-up needs from the dashboard, freeing up more time to focus on their core operations.
Airchains on Copperx recurring billing:

Get started with Copperx APIs today and start accepting secure and seamless reccuring payment in crypto.
Thank you for reading :)
Share it on

Aditya sharma
Simplifying Blockchain Payments. Fintech aficionado