Back
Share it on
CUSTOMER STORIES
Web3 Conference India and Copperx Unite to Bring Seamless Crypto Payments to Attendees
Revolutionizing crypto ticketing experience for Web3 Conference attendees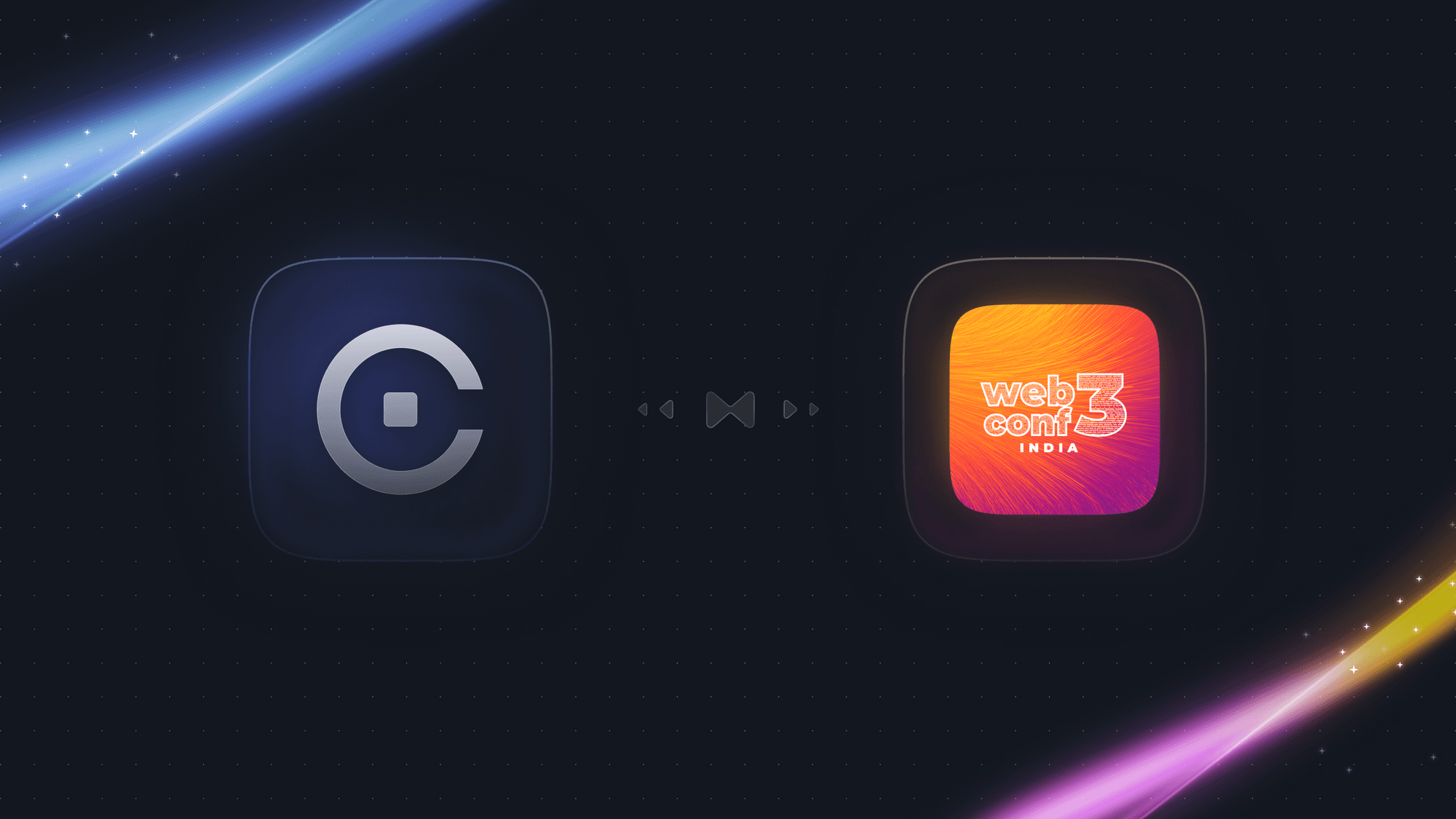 Aditya sharma
May 15 2023
About Web3 Conference
Web3 Conference is India's first and biggest chain agnostic, hosted annually by the GirlScript Foundation. As India's first and largest chain agnostic conference, it attracts over 1500+ Web3.0 enthusiasts from around the world. The conference offers a diverse range of activities, including a Hackathon, Startup Pitch Sessions, Talks, Panel Discussions, and Company Booths. These activities aim to empower attendees, from beginners to experts, with the latest insights, trends, and opportunities in the rapidly evolving Web3.0 space. Last year's conference in Goa was a resounding success, and the GirlScript Foundation is gearing up for an even bigger and better Web3Conf in 2023, with expectations of welcoming over 3000+ attendees.
Challenges
Have you ever attended an event where you completed the payment process, but your ticket never got generated? Or maybe you had to wait hours for your ticket because the organizers had trouble accounting for attendees? Well, you're not alone. The Web3 Conference faced similar difficulties in their previous events due to their ticketing system. Attendees experienced frustrating issues like completed payments without ticket generation, leading to major reconciliation concerns. But with the right partner, these issues can be easily solved. And that's where Copperx comes in.
Solution
Unleashing the Power of Crypto Payments for Ticket Purchases
Dashboard & Reporting
With the integration of Copperx's payment gateway, Web3 Conference can now achieve enhanced accounting and seamless reconciliation. This means that the difficulties in accounting for attendees and reconciling payments have been eliminated.
Customized Branding
The checkout experience for ticket holders has also been improved with customized branding and logos, ensuring a seamless experience for all attendees.
Currency conversion
One of the most significant benefits of this partnership is the ability for attendees to pay in any currency. The currency conversion option offered by Copperx allows businesses to receive payments in their preferred stablecoins. This provides attendees with flexibility and ensures that businesses can receive payments in their preferred currency be it USDC, USDT or Matic.
Instant receipts
Moreover, instant transaction receipts are generated for customers, enabling them to maintain records of their transactions. Accurately keeping track of finances is crucial for both businesses and attendees.
Looking to accept crypto payments for your upcoming event or conference? It's time to get started with Copperx! With our no-code payment links or APIs, you can start accepting crypto payments with just seven lines of code and a quick five-minute integration process. Don't miss out on the opportunity to offer your attendees a seamless and innovative payment option.
Thank you for reading :)
Share it on

Aditya sharma
Simplifying Blockchain Payments. Fintech aficionado